Welcome to Matisse class!
In Matisse class you will meet;
Class Teacher: Miss Taplin
Teaching Assistants: Mrs Bignell and Mrs Griffin 
Cover Teacher: Mrs Andrews
 
This terms topics are 'Magic Me' and 'Let's Celebrate!'.
Phonics
In Reception the children start to learn phonics as soon as they start schoolThis is through 20 minute daily sessions.   Phases 1-4 are completed whilst a child is in Reception. The children's progress through these stages is monitored at regular periods.
Phase 1
Early phonics teaching in pre-school and nursery  focuses on developing children's listening skills. 'Early years environments do a lot of aural work at quite a slow pace, training children in awareness of sounds,' explains Sara Wernham, a primary school teacher and one of the developers of the Jolly Phonics scheme.
In Phase 1 phonics, children are taught about:
Environmental sounds

Instrumental sounds

Body percussion (e.g. clapping and stamping)

Rhythm and rhyme

Voice sounds

Oral

blending

and segmenting (e.g. hearing that d-o-g makes 'dog')
Typical activities for teaching Phase 1 phonics include 'listening' walks, playing and identifying instruments, action songs, learning rhymes and playing games like I Spy.This phase is intended to develop children's listening, vocabulary and speaking skills.
Phase 2 phonics
In Phase 2, children begin to learn the sounds that letters make (phonemes). There are 44 sounds in all. Some are made with two letters, but in Phase 2, children focus on learning the 19 most common single letter sounds. At Crockenhill we use the 'Jolly Phonics' songs to help the children remember the sounds.
We will learn the phonemes starting with: /s/, /a/, /t/, /i/, /p/, /n/.
By the end of Phase 2 children should be able to read some vowel-consonant (VC) and consonant-vowel-consonant (CVC) words, and to spell them out. They also learn some high frequency 'tricky words' like 'the' and 'go.' This phase usually lasts about six weeks.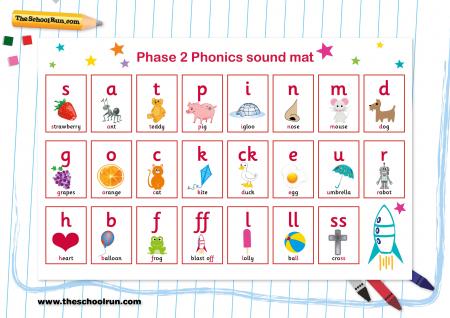 Phase 3 phonics
Phase 3 introduces children to the remaining, more difficult and/or less commonly used phonemes. There are around 25 of these, depending on which scheme is followed, mainly made up of two letters such as /ch/, /ar/, /ow/ and /ee/. They learn the names of the letters, as well as the sounds they make. Activities might include learning mnemonics (memory aids) for tricky words, practising writing letters on mini whiteboards, using word cards and singing songs like the Alphabet Song.
Phase 3 takes most children around 12 weeks. By the end, they should be able to say the sound made by most, or all, Phase 2 and 3 graphemes, blend and read CVC words made from these graphemes, read 12 new tricky words and write letters correctly when given an example to copy.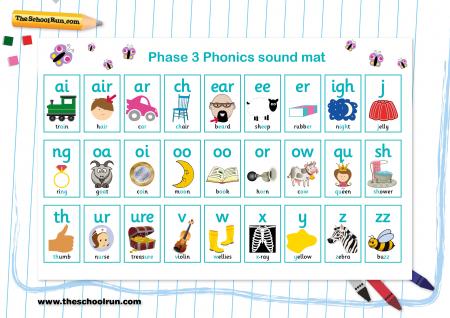 Phase 4 phonics
By now, children should be confident with each phoneme.
In Phase 4 phonics, children will, among other things:
Practise reading and spelling CVCC words ('such,' 'belt,' 'milk' etc)

Practise reading and spelling high frequency words

Practise reading and writing sentences

Learn more tricky words, including 'have,' 'like,' 'some,' 'little'
Children should now be blending confidently to work out new words. They should be starting to be able to read words straight off, rather than having to sound them out. They should also be able to write every letter, mostly correctly. This phase usually takes four to six weeks, and most children will complete it around the end of Reception.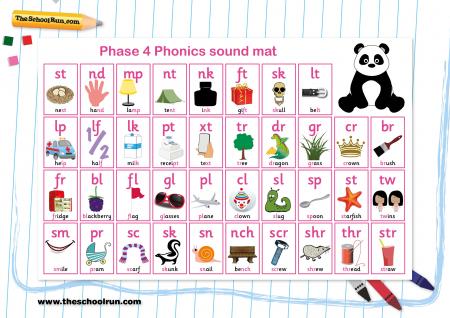 The children have been enjoying indoor and outdoor learning through play as you can see from the photos below. The children's days are filled with learning but in a playful, engaging and exciting way as they explore, discover, experiment, investigate and communicate in different ways.
Thank you all for your support so far. Please remember to check your child's book bag as we regularly send home important information. Please remember to read with your child 3 times a week and make a record of this in your child's contact book.

If you have any questions no matter how big or small please don't hesitate to ask us!
Marvin The Meerkat
Marvin is our class mascot, he gets to go home with a different child every friday. When you get to take him home please look after him and let him join in all of your activities over the weekend. You can even stick photos and write about what you did with him in his diary. We can't wait to see who he goes home with next!